Rhiannon naughty in black
Well this new day is quite the superb and sexy scene as well. Your favorite sexy and busty Mistress Rhiannon is back with another naughty and kinky clubdom scene for you and she knows that you will enjoy it. For this one she kind of decided to take the role of this naughty and sexy dark creature of the night with all the webs in the background. Well we know as well as her that you guys want to get to the action already and see those massive jugs exposed once more. So let's get straight to the action today without delay shall we?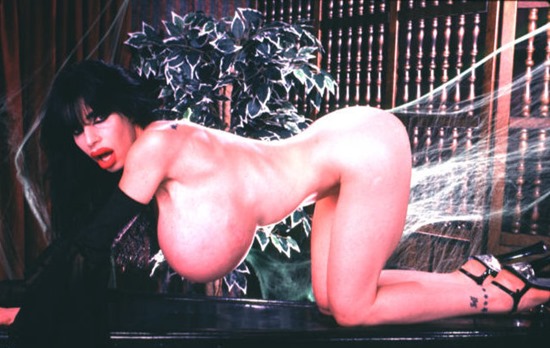 Like we said, you get to see your favorite sexy and busty mistress posing for you in a simply superb and amazing solo scene for this afternoon. And this time she doesn't hold back either as she shows you her whole body too. Enjoy seeing her posing around with her enormous and round boobs exposed as well as her pussy, and see her teasing you. We bet that this scene will be quite amazing for you and rest assured that she will have some more to show off next week as well everyone. She will be seeing you then with some more!